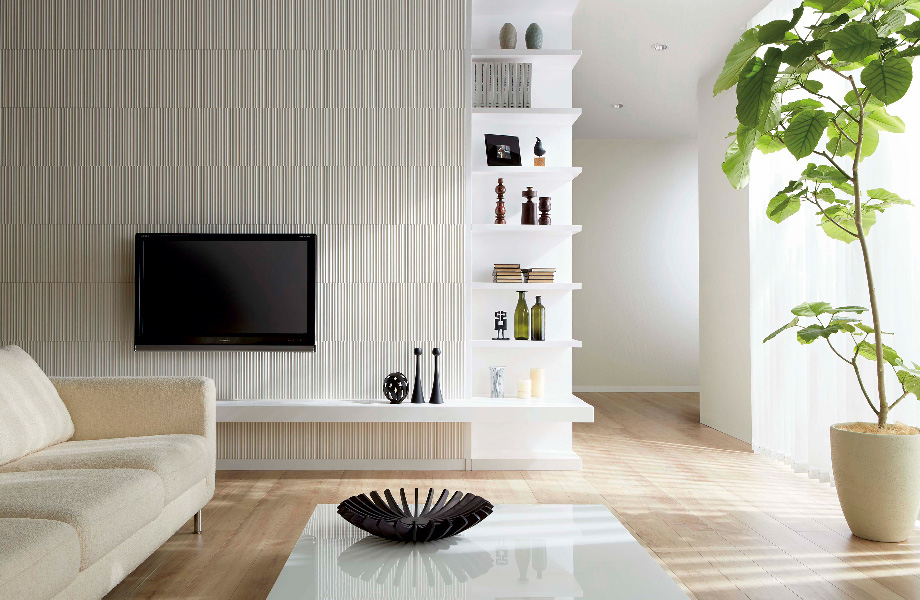 Refined, Enlightened Design Features
Thickness, relief, and recessing are features entirely inaccessible with wallpaper or paint. With wall material that surpasses a mere background role, enlightened expressions for a considered space become possible.
Application of lighting can accentuate any relief through shading, while the lavish and colorful design variations enable arranging and coordinating as desired. Selection of different wall material for just one face can alter the ambience of a room. Sparing appointments can accentuate a space like hanging a painting. Both instances enrich spatial expression for a higher class.